---
The philosophy of food
[My mother] sent for one of those short and chubby muffins called "small madeleines"…And then, automatically, oppressed by the grey day and the forecast of a sad tomorrow, I brought to my lips a spoonful of tea, in which I had just drenched a small piece of "madeleine". No sooner had the warm liquid mixed with the crumbs touched my palate than a shudder ran through me and I stopped, intent upon the extraordinary thing that was happening to me. An exquisite pleasure had invaded my senses, something isolated, detached, with no suggestion of its origin. And at once the vicissitudes of life had become indifferent to me, its disasters innocuous, its brevity illusory – this new sensation having had on me the effect which love has of filling me with a precious essence…" Marcel Proust, In Search of Lost Time, Swann's Way.
---
---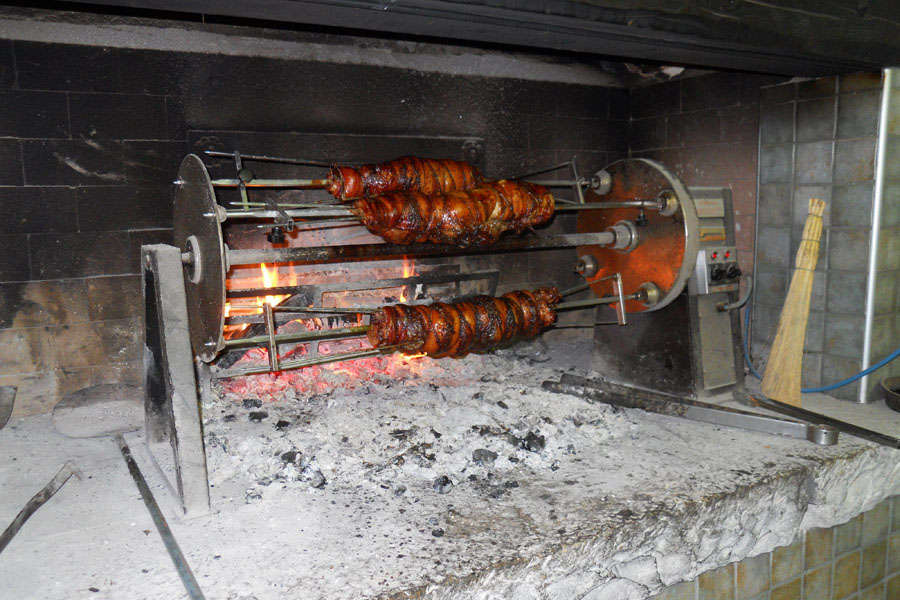 Cooking areas
The kitchen is the centre of all the activities that revolve around food. This means that it's a place of excellence and knowledge – and this is the way we built ours. It is divided into different areas that have different functions, so that our chefs may obtain the best results. It can be seen from the terrace and it has a space dedicated to old Umbrian cooking traditions, with a wood oven and an ancient chimney for grilled foods and meat cooked on a spit.
---
---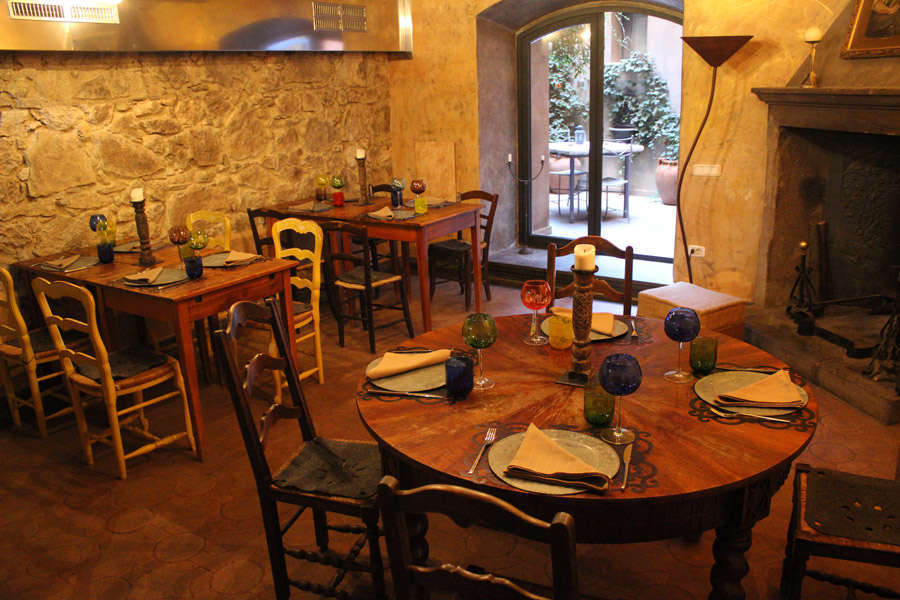 Dining areas
Because the pleasures of taste – of good food! – are magnified while admiring a beautiful view, we have tried to create "dining areas" that are pleasant and relaxing, each furnished differently, so that lunch may become an occasion for frolic and entertainment. But actually, it's much more than that. In good weather it is possible to dine on an enchanting terrace surrounded by oaks, where time seems to be marked only by the rustling of leaves and the chirping of cicadas.
---
---
I nostri menu
Non è l'Umbria terra di eroi, scienziati ed esploratori, non è terra di personaggi dalla eclatante fama.
E' l'Umbria terra di Santi, di pensatori solitari, è terra mistica, a volte asperrima, che tuttavia si stempera in vallate improvvise, verdissime e silenziose, quasi arcaiche.
Così la sua cucina, schietta e decisa, pochi eccellenti ingredienti: il tartufo, il maiale ed i salumi, il cinghiale e la selvaggina.
E poi i legumi e le erbe selvatiche, quasi dimenticate.
E' questa cucina che vogliamo riproporre – ingredienti selezionati e suggeriti con attenzione ai codici di consumo più attuali: più gusto, finezza e soprattutto meno pesantezza…
---